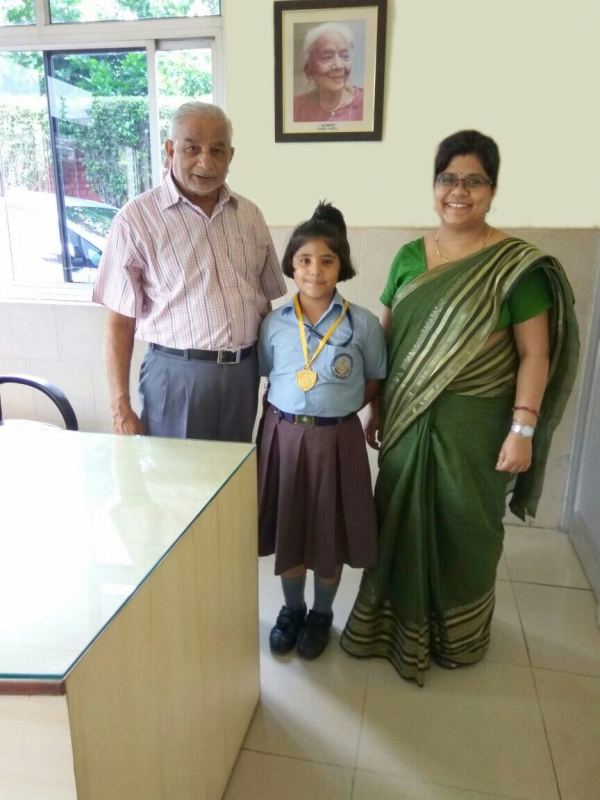 1st Private School District Championship
Niharika Singh of class III bagged Gold Medal in Karate Competition organized by Private School Sports Federation, Gurgaon on 16th July, 2017. This event was held in Ajit Stadium, Dhanwapur, Gurgaon.
---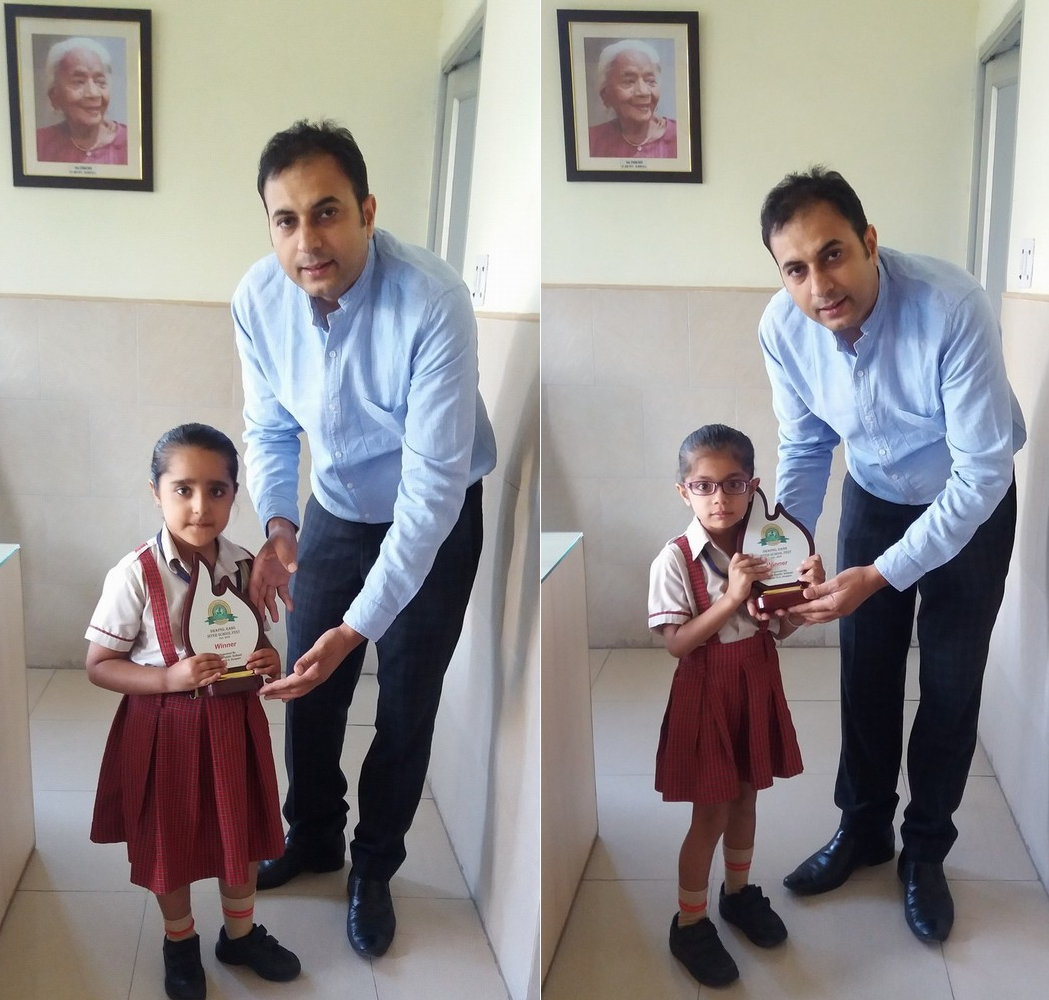 First Prize in Swapnil Rang
Bhavya Dudeja and Khyati of class UKG participated in Swapnil Rang- Parivartan-Evolution to Revolution-2016 held at Lions Public School on 15th October. They performed extremely well and bagged first prize in Mythotech- Fancy Dress Competition. Their efforts were lauded by Pro Chairman Sir.
---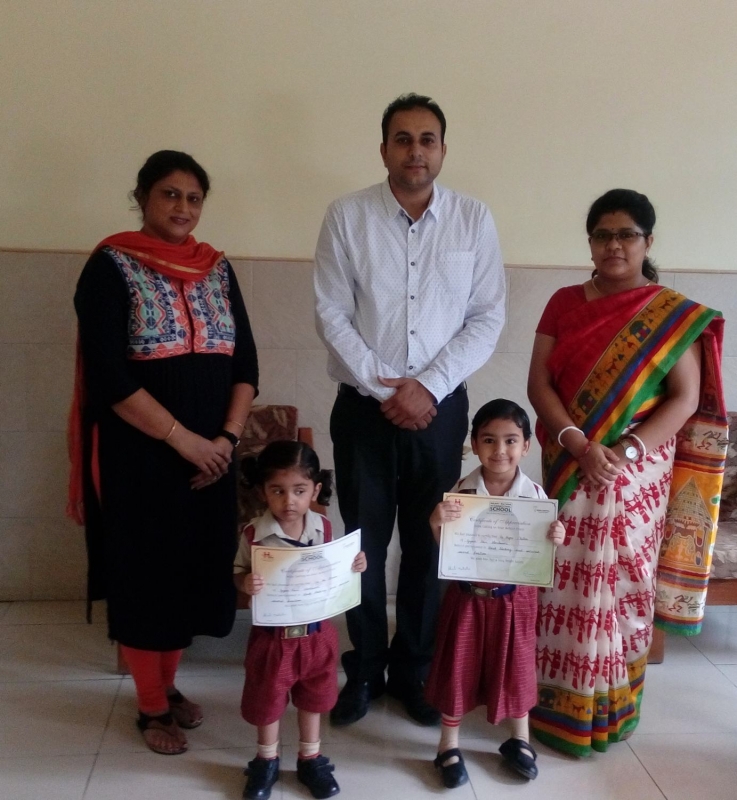 TINY TOTS DO US PROUD…
Aiyra Chillar and Avi Sharma of Nursery got Second prize in Mask Making Competition held at MRIS on August 10th, 2016. They faced stiff competition from students of leading schools of the city and emerged winners by displaying their creativity and talent.
---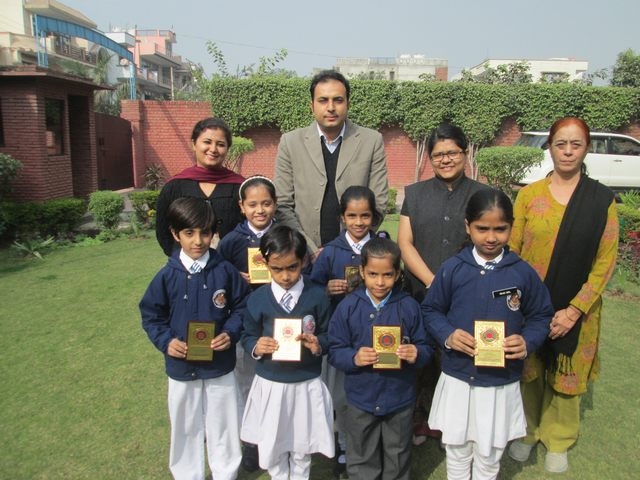 Outstanding Performance in Inter School Competition
Our children participated in III Inter School Cultural Fest organized by M.M Public School on 8th December, 2015. Students from classes LKG to IV participated in different events. They performed extremely well in all the events and brought laurels to the school in six events; English and Hindi Poem Recitation, Crazy Hats, Cookies Decoration ,Solo Dance and Ad Mad Show. It was an enriching experience for the students. Their efforts were lauded by Pro Chairman Sir and were further encouraged to strive for excellence.
---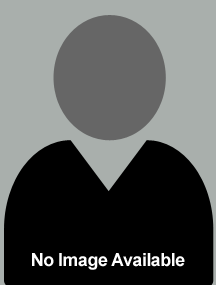 INTER SCHOOL COMPETITION
Lt Atul Katarya Memorial School organized an Inter School Competition –'The Gusto-2015' on 22 August. Six students from classes UKG to III participated in the Ad Mad Show, Show and Tell and Folder Making Competition. Gatik Yadav of Class III B and Nancy of Class III A got Consolation Prize in Folder Making Competition.
---