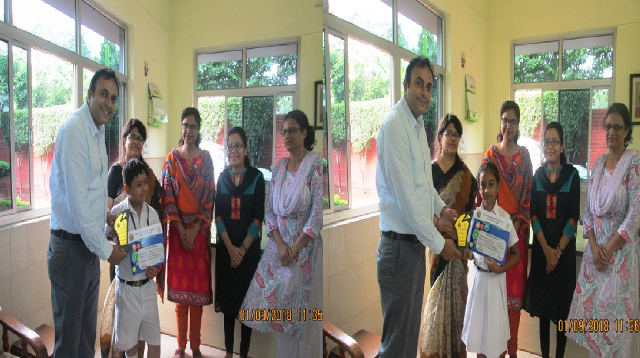 Inter School Competition
On August 31, 2018, the students of our school participated in Inter School Multiple Intelligence Fest -2018 held at Amity International School, Sector-46. Our students participated in two events- Rhyming Zone (Class-I) and Communiqué (Class-III).Students of class-III made us proud by winning the second prize in communiqué where they presented a news story with a dash of poetry interspersed with wit and humour. Pro-Chairman Sir extolled students and teachers for their efforts.
---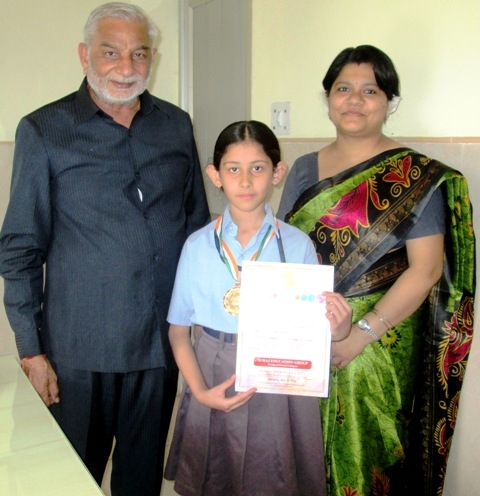 Skating Competition
On 8th April 2018, Avni Purohit, a student of class IV B made us proud by winning Gold Medal in Skating Competition 2018 (age group 6-8) organized by Suraj Education Group , Gurugram. Chairman Sir extolled Avni for her achievement.
---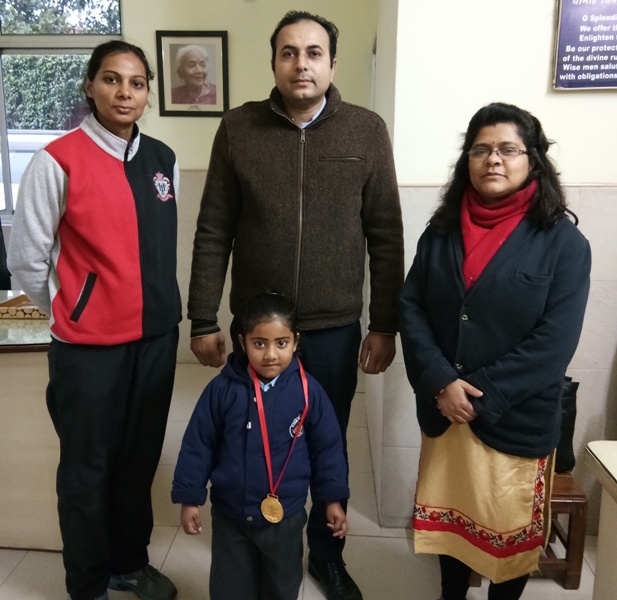 Winter Skating Carnival
V. Keerthana Sai of class LKG bagged Gold medal in Winter Skating Carnival organized by R.S.F on 21st January 2018. This event was held in Swiss Cottage School Sec-23, Palam Vihar.
---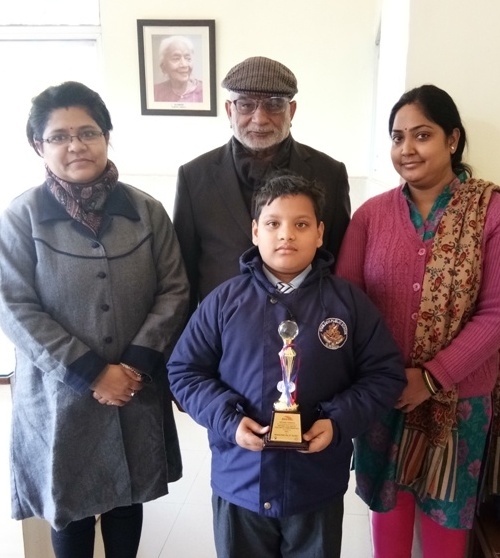 Abacus Championship
Akshit of class III A did us proud by giving outstanding performance in National Level Abacus Championship 2017. The event was conducted by Abacus and Vedic Arithmetic's Study (AVAS). Akshit had to solve 100 sums in 45 minutes, but he completed it in 19 minutes and 56 seconds. He was awarded with a trophy on 22nd December 2017.
---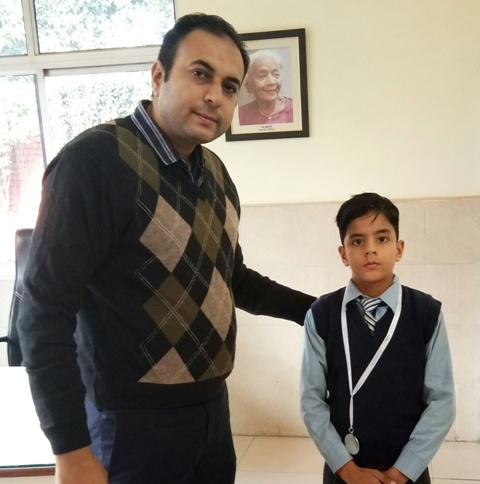 Silver Medal in BrainOBrain Competition
Vinayak Bhardwaj of Class III B got Silver Medal in BrainOBrain Competition held in Gems International School, South City on 12th November, 2017. He had to solve 20 sums in 3 minutes using Abacus.
---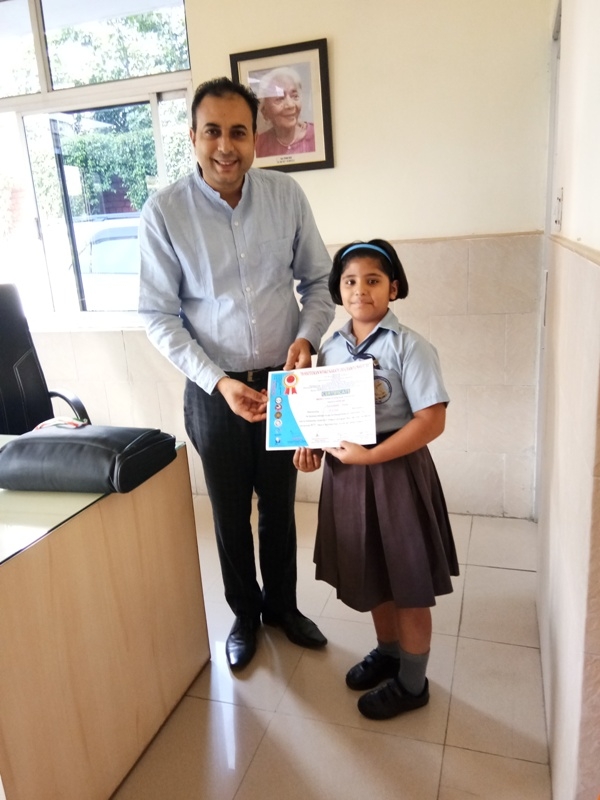 7th Shotokan WFSKO Karate - Do Championship
Niharika Singh of class III did us proud by winning a bronze medal in the 7th Shotokan WFSKO Karate - Do Championship on15th October 2017.This event was held at Community Center, DLF Phase 3, Gurugram.
---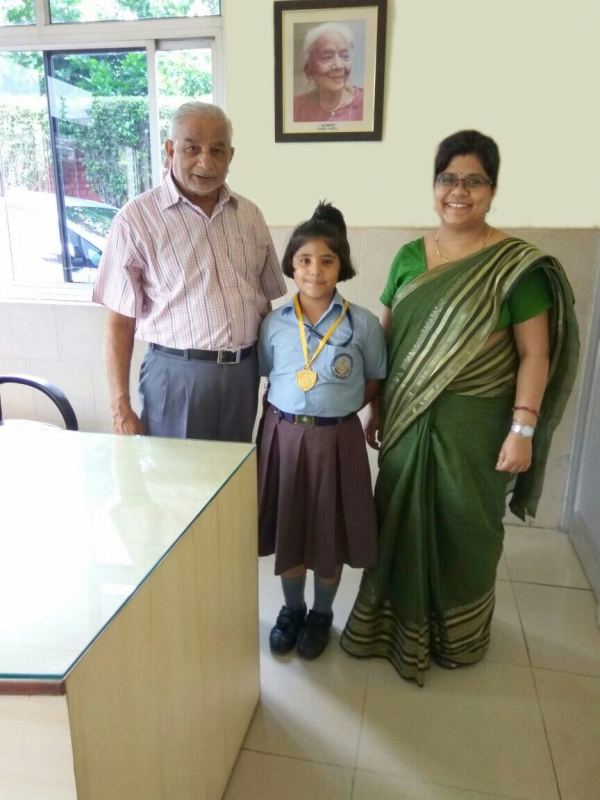 1st Private School District Championship
Niharika Singh of class III bagged Gold Medal in Karate Competition organized by Private School Sports Federation, Gurgaon on 16th July, 2017. This event was held in Ajit Stadium, Dhanwapur, Gurgaon.
---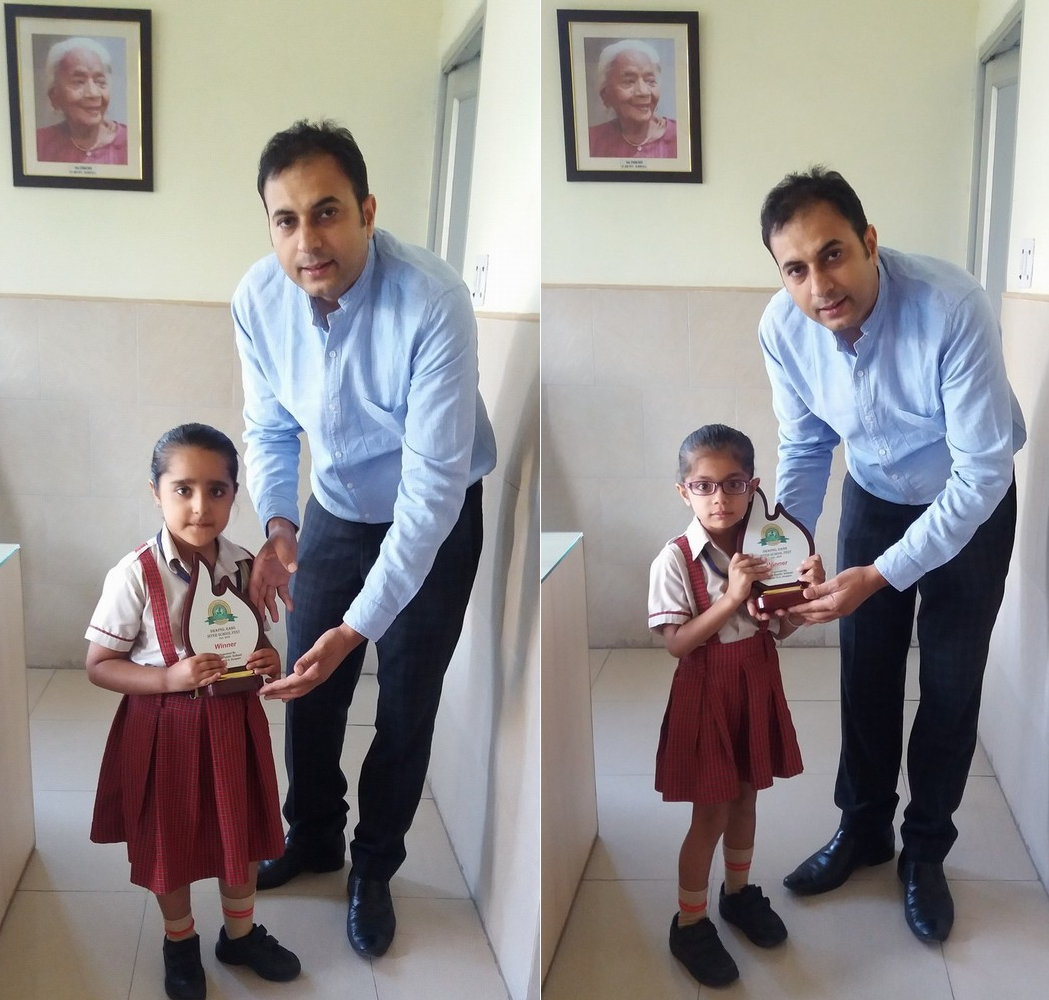 First Prize in Swapnil Rang
Bhavya Dudeja and Khyati of class UKG participated in Swapnil Rang- Parivartan-Evolution to Revolution-2016 held at Lions Public School on 15th October. They performed extremely well and bagged first prize in Mythotech- Fancy Dress Competition. Their efforts were lauded by Pro Chairman Sir.
---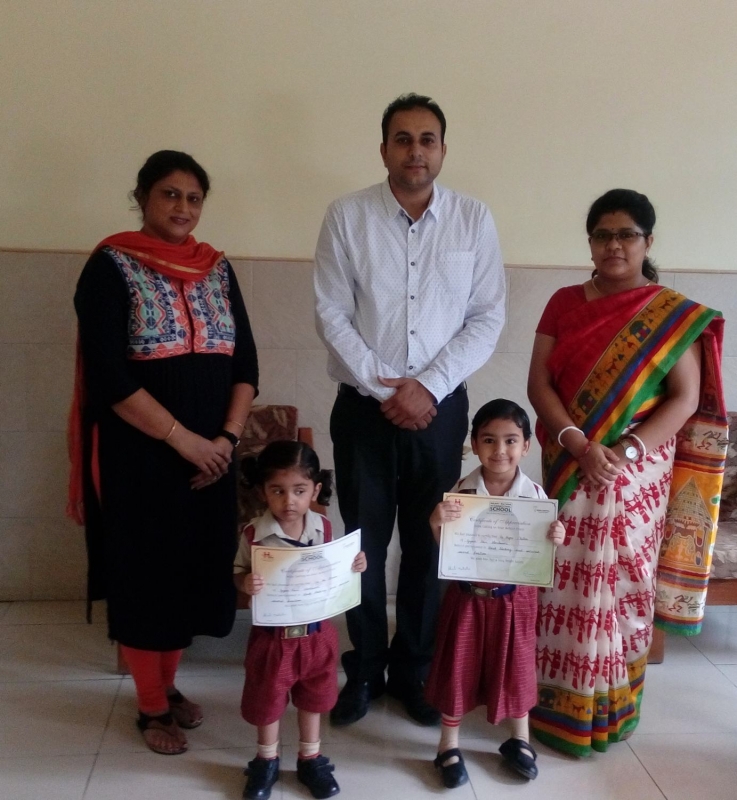 TINY TOTS DO US PROUD…
Aiyra Chillar and Avi Sharma of Nursery got Second prize in Mask Making Competition held at MRIS on August 10th, 2016. They faced stiff competition from students of leading schools of the city and emerged winners by displaying their creativity and talent.
---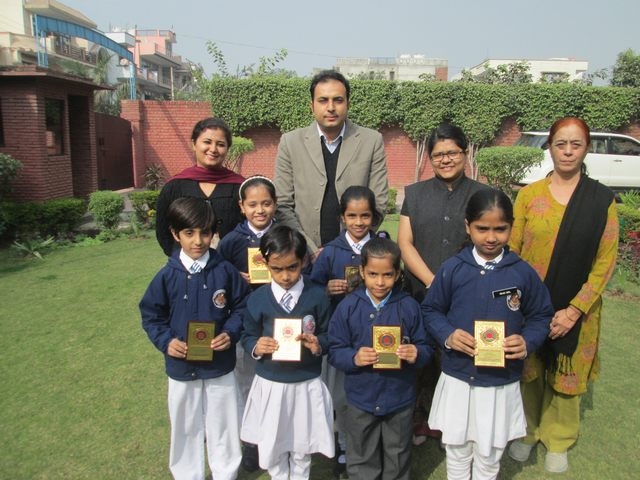 Outstanding Performance in Inter School Competition
Our children participated in III Inter School Cultural Fest organized by M.M Public School on 8th December, 2015. Students from classes LKG to IV participated in different events. They performed extremely well in all the events and brought laurels to the school in six events; English and Hindi Poem Recitation, Crazy Hats, Cookies Decoration ,Solo Dance and Ad Mad Show. It was an enriching experience for the students. Their efforts were lauded by Pro Chairman Sir and were further encouraged to strive for excellence.
---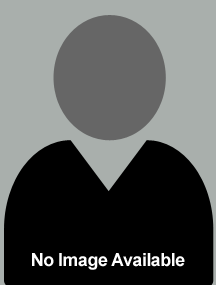 INTER SCHOOL COMPETITION
Lt Atul Katarya Memorial School organized an Inter School Competition –'The Gusto-2015' on 22 August. Six students from classes UKG to III participated in the Ad Mad Show, Show and Tell and Folder Making Competition. Gatik Yadav of Class III B and Nancy of Class III A got Consolation Prize in Folder Making Competition.
---