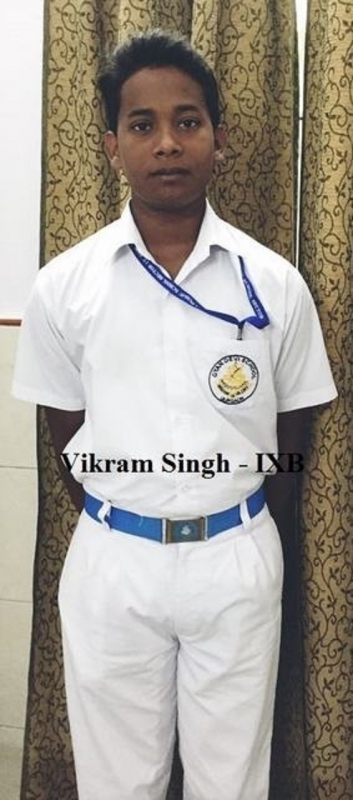 Congratulations, Vikram Singh
Vikram Singh of Class IXB, has been selected for the State Level ARCHERY Competition, which will be held in Fatehabad on 4th September 2018. We wish him all the best.
---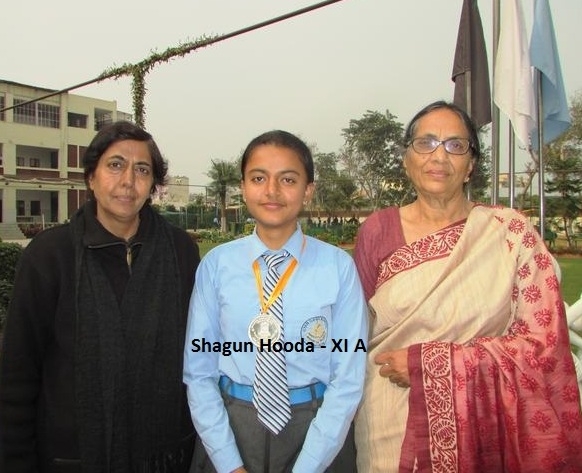 School National Korfball Championship
Shagun Hooda of Class XI-A participated in the School National Korfball Championship held at Punjab Public School, Nabha, from 25th December 2017 to 28th December 2017
Eleven states participated in this competition. Haryana state got the Second position in this Championship (Under – 17). We are proud of Shagun.
---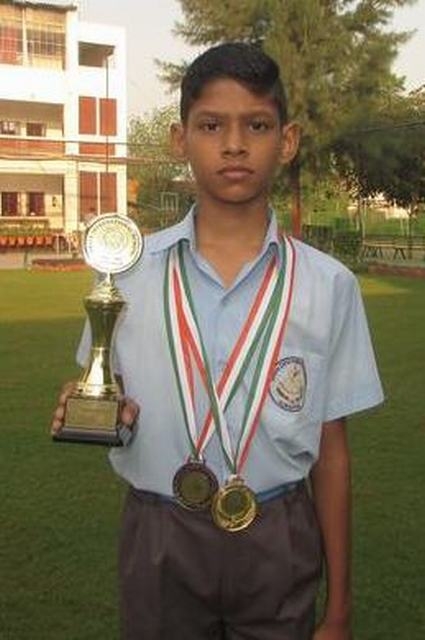 Roller Skating Competition
Milan Yadav of Class VII participated in the XII Inter School Annual Roller Skating Competition organized by Amity International School, Sector – 43, Gurgaon on 21st October 2016. He participated in 2 events – 300 m and 750 m Inline Race. In the 300 m race, he won the Gold Medal and the 'Best Skater' award while in the 750 m race, he won the Bronze Medal.
---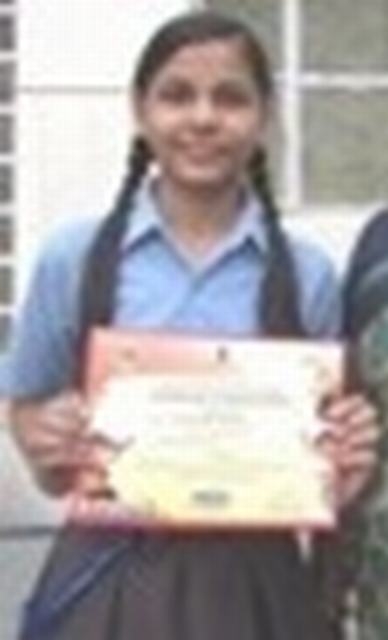 National Level Painting Competition
Priyanka Sehrawat of Class VII B participated in the National Level Painting Competition on 'Oil and Gas Conservation' organized by PCRA (Petroleum Conservation and Research Association) on 16 Jan. 2016. She was awarded a Certificate of Appreciation for submitting the best painting from the school. She is a talented artist who will go far in life.
---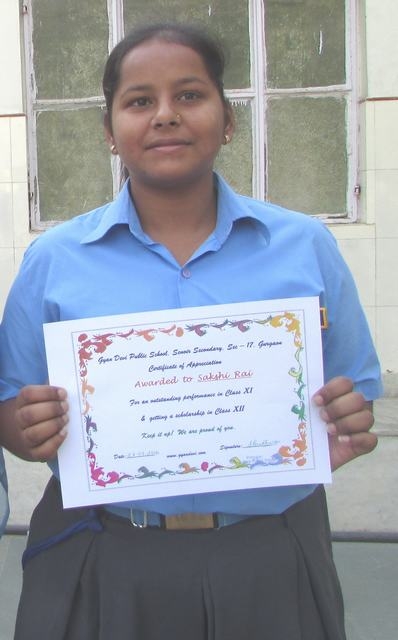 Winning a Scholarship
Sakshi Rai of Class XII, was awarded a Certificate of Appreciation for an outstanding performance in class XI (2015-16). She scored 90.2% and has been granted a full scholarship for Class XII.
---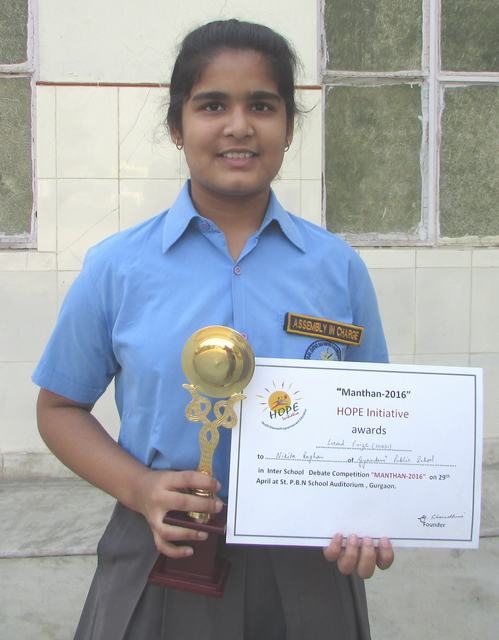 'Inter School Debate Competition' - Manthan 2016
An Inter School Debate Competition, Manthan, was conducted by Hope Initiative at ST. PBN Public School, Sec – 17, Gurgaon on 29th April 2016. 15 schools of Gurgaon participated in the debate. Nikita Raghav of class IX A participated in this event and spoke extremely well. She was awarded the 2nd prize among all speakers.
---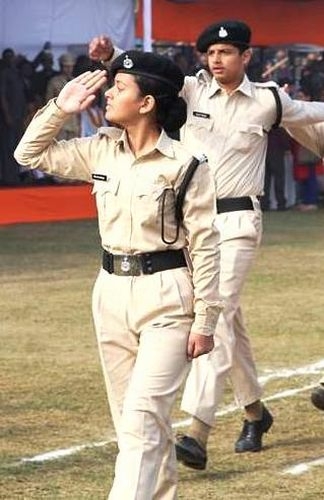 Niharika Singh VIII B
Niharika Singh had the rare honour of leading the SPC Platoon at the District Level Republic Day Parade held at Tau Devi Lal Stadium on January 26, 2016. She was chosen from among all the SPC Cadets of the 6 schools which are a part of this Pilot Project. Her performance was commendable!
---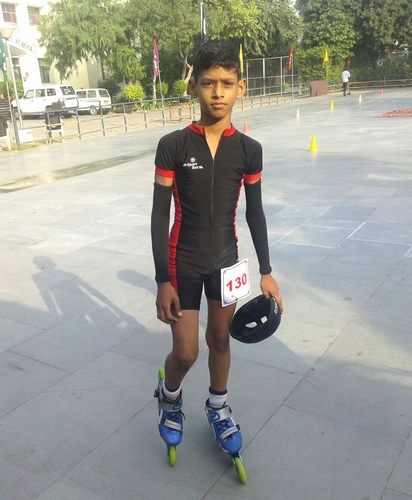 Milan Yadav
The students of Classes IV, V and VI participated in the 11th Inter-School Skating Championship organized by Amity International School Sec-43, Gurgaon. Milan Yadav of Class VI reached the finals and bagged the THIRD position. He received the merit certificate and a bronze medal. His performance was appreciated by one and all.
---
Tanmay Chandan
Our school students participated in a few events organized by Rotary Public School, Gurgaon to commemorate the birth anniversary of Late Dr APJ Abdul Kalam on October 15, 2015. Tanmay Chandan of Class XI participated in the event, 'Ignited Minds' which comprised of an English Declamation Competition. The topic was, 'Space Exploration- The Endless Possibilities'. Tanmay spoke extremely well and won the FIRST PRIZE amongst all the participants of various schools. We are proud of him.
---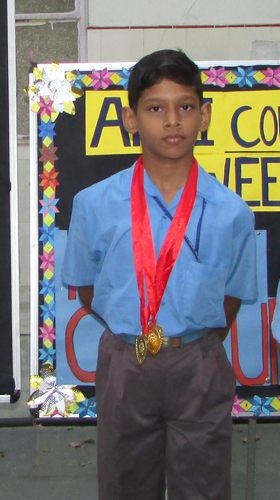 Milan Yadav
Gurgaon District Public School Games Association, Sec-4, Gurgaon hosted the 1st State Public School games Roller Skating Championship on October 24 and 25, 2015. Milan Yadav added another feather to his cap by winning two gold medals in both 300M and 500M skating races. Out of all the participants of the 21 schools Milan got the first position and got medals and certificates.
---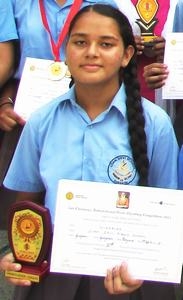 Niharika Singh Class VIII B 2015-16
Niharika Singh added another feather to her cap when she stood THIRD in the Centre Level of the 2nd International Bhagwad Gita Chanting Competition which was held on September 13, 2015. We are proud of you!
---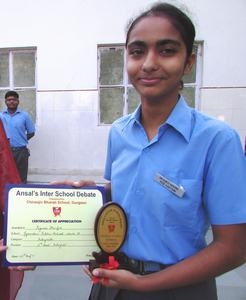 Piyushi Dhingra Class X A (2015-16)
Piyushi Dhingra of Class X A participated in the Inter-School Debate Competition organized by Chiranjeev Bharti School, Guragaon. The topic of the debate was – "Academic excellence cannot be a guarantee for success in the professional world". Piyushi was awarded the SECOND BEST INTERJECTOR AWARD as she showed her presence of mind and sharp intellect by asking a question which stumped the speaker. We are proud of you Piyushi.
---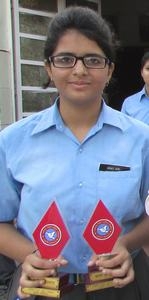 Richa Yadav Class XII A (2015-16)
Richa Yadav of Class XII A proved her mettle yet again by excelling in the Inter-School solo as well group singing competitions held in Gurgaon during the month of August 2015. We are indeed proud of our singers.
---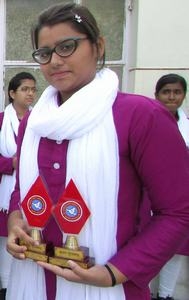 Mansi Yadav Class XI B (2015-16)
Mansi Yadav of Class XI B performed exceptionally well at various Inter-School Music Competitions held in Gurgaon during the month of August 2015. She was instrumental in the school being awarded the winning shield in all the three major competitions. Well done, Mansi!
---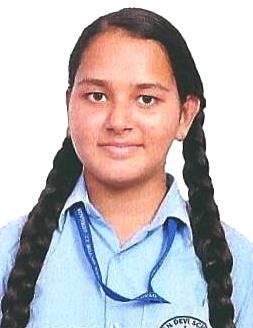 Niharika Singh: VII-B [2014-15]
Niharika Singh, is an all-rounder, excelling in both academics as well as extra-curricular activities. She has always participated in and won the merit award in the Chinmaya Mission Bhagwad Gita Shloka Chanting Competition. She also entered the final round of the Swami Vivekananda Quiz held at the Ramakrishna Mission, New Delhi. In addition, she has won a number of medals for best entry in the Camlin All India Art Competitions which are conducted regularly each year.
We are proud of you, Niharika.
---